Equipment Inventory
Lots of Aperture!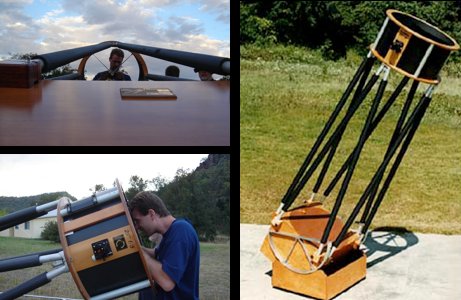 Participants at The OzSky Star Safaris are treated to unforgettable views of the Southern Skies using a selection of some of the most amazing instruments available. Some of the instruments which are regularly made available to OzSky participants include:
1 x 14" ƒ/4.5 SDM Telescope
14" ƒ/1.9 Experimental Visual Schmidt Telescope
1 x 12" ƒ/5.0 Binocular Telescope
1 x 10" ƒ/5.6 Dobsonian Telescope
1 x 25Χ150mm Giant Fujinon Binoculars on a SkyRover Digital StarChair with joystick control.
This equipment is not housed on-site and is scheduled to be delivered prior to our arrival at the observing site by your Australian hosts. What and how much equipment is utilized will depend on the ultimate size of the group and its observing needs.
The larger "Classic" OzSky Star Safaris will usually have close to the full arsenal of instruments available for use, depending on the final number of participants, and the much smaller OzSky "Alumni" Star Safaris will usually have a selection of up to four or five telescopes available for the week, again depending on the final number of participants.
Many of these instruments are equipped with the Argo Navis Digital Telescope Computer and all include a selection of two or three eyepieces, however, participants are encouraged to bring one or two of your own favorite eyepieces and filters if you so desire.
There may occasionally be a number of privately owned telescopes on site brought by volunteers and local amateur astronomers who are usually willing to share the views through their eyepieces, however, please note that these particular scopes (non-3RF instruments) will be under the control and direction of their respective owners, and may or may not be available for the entire duration of the OzSky Star Safari.
There is plenty of space on the observing fields if you choose to bring your own instrument — but you aren't required to bring anything more than your sharp eyes and an eagerness to explore the Southern Skies! While we do provide a small selection of eyepieces for shared use during the week, we do encourage participants to bring along any favorite eyepieces or filters for personal use as the eyepiece provision is limited and filters are not provided.
A short training session may be offered at the beginning of or during the week to provide instruction in the use of Argo Navis for those wishing to operate any of the instruments independently. All 3RF telescopes will be available to share between all members of the group. At these OzSky Star Safaris we do not offer or guarantee exclusive use of any of the instruments to an individual, in order to allow everyone to enjoy access to each of the instruments, however should you desire exclusive access to any of our telescopes for similar events, please contact us directly as we do also offer private observing sessions from time to time upon request.
Additionally, several of the scopes may be run by our experienced Aussie hosts to delight you with some of the amazing Southern celestial eye candy and we will happily take special requests too. A great selection of Observing Lists are available prior to the trip and we encourage you to take some time preparing for your observing session by referring to, or adding to those existing lists.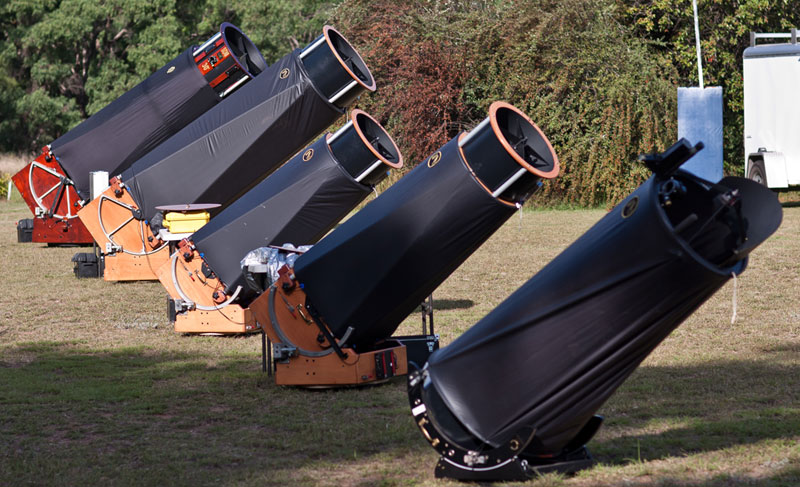 Register Now to secure your place at one of these unique OzSky Star Safaris.
---
OzSky "Alumni" Star Safari
(read more...)
Can't make it to the "Classic" OzSky Star Safari in March/April? Or have you already been to several "Classic" OzSky Star Safaris and you are now looking for a different time of year to explore the other half of the Southern night skies?
Why not consider an OzSky "Alumni" Star Safari instead, for your next observing trip!